Churches of the Presbytery of Lake Huron
Churches are listed alphabetically by the city in which they are located in:
A B C D E F G H I J K L M N O P Q R S T U V W X Y Z
Click here for a listing churches by their region.
Click here for a map of the presbytery.
Click here to find the name of your church's COM liaison. Please see the directory for contact information.
ALMA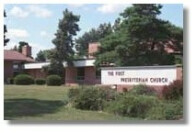 First Presbyterian Church (Region 1)
495 Charles Road
Alma, MI 48801
(989) 463-2940
(989) 463-2094 (fax)
Interim Pastor: The Rev. Joy Smith
BAY CITY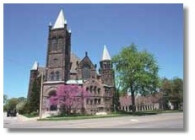 First Presbyterian Church (Region 2)
805 Center Avenue
Bay City, MI 48708
(989) 892-1591
(989) 892-1132 (fax)
Interim Pastor: The Rev. Leslie Piper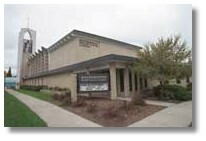 Westminster Presbyterian Church (Region 2)
103 East Midland Street
Bay City, MI 48706
(989) 686-1360
(989) 686-0178 (fax)
Pastor: The Rev. Jamie Milton
Parish Associate: The Rev. Linda Williams
BEAVERTON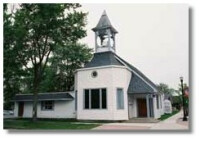 First Presbyterian Church (Region 1)
201 South Ross (M-18) [P.O. Box 424]
Beaverton, MI 48612
(989) 435-7086
(989) 435-3526 (fax)
Temporary Supply: The Rev. Ron Vredevled
BIRCH RUN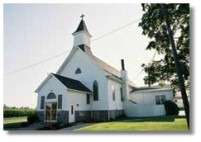 First Presbyterian Church of Taymouth (Region 2)
12517 Morseville Road
Birch Run, MI 48415
(989) 624-9473
(989) 624-4904 (fax)
Pastor: The Rev. Scott Kroener
BRECKENRIDGE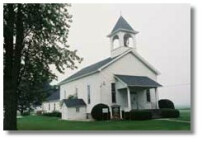 Emerson United Presbyterian Church (Region 1)
5031 North Wisner Road [Send Mail To: 421 First Street, Breckenridge, MI 48615]
Breckenridge, MI 48615
(989) 842-3478
Commissioned Ruling Elder: Elder Peggy Ronk
CARO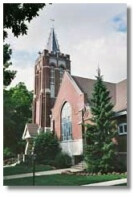 First Presbyterian Church (Region 5)
203 North Almer Street
Caro, MI 48723
(989) 673-6630
Pastor: Vacant
Moderator: The Rev. Philomena Ofori-Nipaah
CASS CITY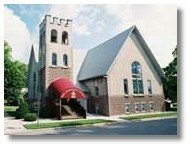 First Presbyterian Church (Region 5)
6505 Church Street [P.O. Box 152]
Cass City, MI 48726
(989) 872-5400
Pastor: Vacant
Moderator: The Rev. Scott Kroener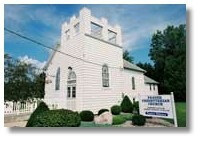 Fraser Presbyterian Church (Region 5)
3006 Huron Line Road
Cass City, MI 48726
(989) 872-5400 (Same phone number as Cass City-First)
Pastor: Vacant
Moderator: The Rev. Scott Kroener
CROSWELL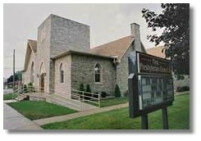 First Presbyterian Church (Region 5)
7 South Howard Street
Croswell, MI 48422
(810) 679-3352
(810) 679-0057 (fax)
Pastor: The Rev. Dr. Leigh Holder
DAVISON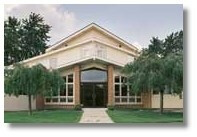 St. Andrew's Presbyterian Church (Region 3)
8192 Davison Road [P.O. Box 386]
Davison, MI 48423
(810) 653-6824
(810) 654-2504 (fax)
Temporary Supply: The Rev. Linda Graham
DECKERVILLE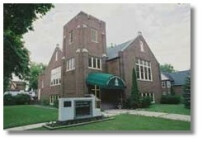 First Presbyterian Church (Region 5)
2426 Black River Road
Deckerville, MI 48427
(810) 376-8277
Commissioned Ruling Elder: Vacant
Moderator: Elder Don Wixson
ELKTON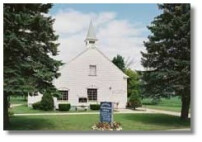 Chandler Presbyterian Church (Region 5)
3882 Filion Road
Elkton, MI 48731
(989) 874-4636
Pastor/CRE: Vacant
FAIRGROVE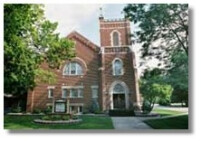 Fairgrove Presbyterian Church (Region 5)
5040 Maple Road [P.O.Box 155]
Fairgrove, MI 48733
(989) 693-6043
(989) 693-6244 (fax)
Pastor: Vacant
Moderator: The Rev. Ted McCulloch
FENTON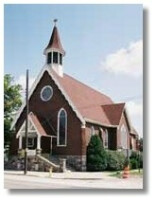 First Presbyterian Church (Region 4)
503 South Leroy Street
Fenton, MI 48430
(810) 629-7801
(810) 629-3956 (fax)
Co-Pastors: The Rev. Lindsey Carnes and The Rev. Robert Carnes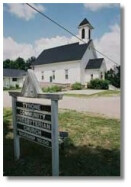 Tyrone Community Presbyterian Church (Region 4)
9141 Hartland Road
Fenton, MI 48430
(810) 750-0350
Commissioned Ruling Elder: Vacant
Moderator: The Rev. Dawn Russell
FLINT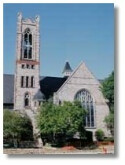 First Presbyterian Church (Region 3)
746 South Saginaw Street
Flint, MI 48502
(810) 234-8673
(810) 234-1643 (fax)
Pastor: The Rev. Dr. Joseph Novak
Associate Pastor: The Rev. Paul Ytterock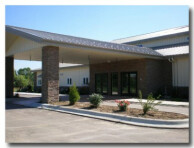 Trinity United Presbyterian Church (Region 3)
5151 Lennon Road
Flint, MI 48507
(810) 720-5152
(810) 820-2433 (fax)
Transitional Pastor: The Rev. Lindsey Carnes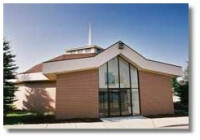 Unity Presbyterian Church (Region 3)
8126 North Clio Road
Mount Morris, MI 48458
(810) 686-0821
(810) 686-3401 (fax)
Pastor: The Rev. Hakbae Moon
FLUSHING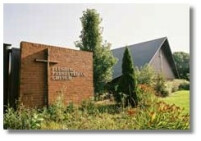 Flushing Presbyterian Church (Region 3)
5010 North McKinley Road
Flushing, MI 48433
(810) 659-5831
(810) 659-1774 (fax)
Pastor: Vacant
Moderator: The Rev. Dawn Russell
GRAND BLANC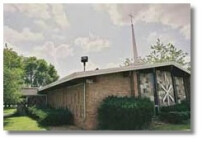 Kirkridge Presbyterian Church (Region 4)
G-8070 South Saginaw Road
Grand Blanc, MI 48439
(810) 694-3321
(810) 694-0713 (fax)
Pastor: The Rev. Glenn Grant
HARBOR BEACH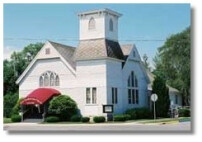 First Presbyterian Church (Region 5)
405 State Street
Harbor Beach, MI 48441
(989) 479-3455
Pastor: Vacant
Moderator: Elder Don Wixson
HOLLY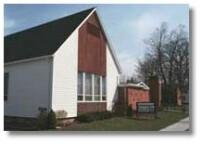 Holly Presbyterian Church (Region 4)
207 East Maple Street
Holly, MI 48442
(248) 634-9494
(248) 634-8595 (fax)
Pastor: Vacant
Moderator: The Rev. Dawn Russell
HOUGHTON LAKE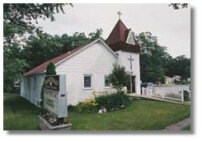 The Presbyterian Kirk of the Lakes (Region 1)
3188 West Houghton Lake Drive
Houghton Lake, MI 48629
(989) 366-7519
Temporary Supply: The Rev. Karen Blatt
ITHACA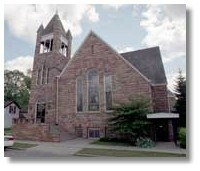 First Presbyterian Church (Region 1)
218 East Newark Street [P.O. Box 48]
Ithaca, MI 48847
(989) 875-4437
Pastor: The Rev. Christina Jensen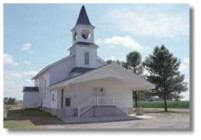 Lafayette Presbyterian Church (Region 1)
8026 East Saint Charles Road
Ithaca, MI 48847
No Phone
Commissioned Ruling Elder: Elder Elizabeth Long
KINDE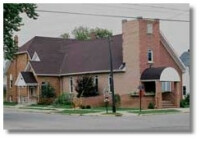 First Presbyterian Church (Region 5)
4965 Diem Street [P.O. Box 8]
Kinde, MI 48445
(989) 874-4636
Pastor/CRE: Vacant
LAPEER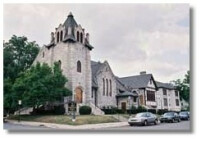 First Presbyterian Church (Region 3)
433 North Calhoun Street
Lapeer, MI 48446
(810) 664-8565
(810) 735-9748 (fax)
Pastor: The Rev. Alex Peterson
LINDEN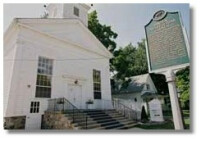 Linden Presbyterian Church (Region 4)
119 West Broad Street [P.O. Box 277]
Linden, MI 48451
(810) 735-5755
(810) 735-9748 (fax)
Pastor: The Rev. Dawn Russell
MARLETTE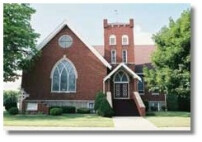 First Presbyterian Church (Region 5)
6590 West Marlette Road [P.O. Box 293]
Marlette, MI 48453
(989) 635-3325
Commissioned Ruling Elder: Elder Chris Wolf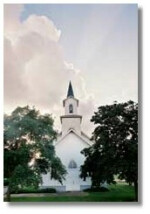 Second Presbyterian Church (Region 5)
2006 Wood Road [P.O. Box 293]
Marlette, MI 48453
(989) 635-3319
Commissioned Ruling Elder: Elder Chris Wolf
MIDLAND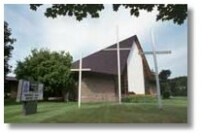 Chapel Lane Presbyterian Church (Region 2)
5501 Jefferson Avenue
Midland, MI 48640
(989) 631-2081
(989) 631-2014 (fax)
Interim Pastor: The Rev. Timm High
Memorial Presbyterian Church (Region 2)
1310 Ashman Street
Midland, MI 48640
(989) 835-6759
(989) 835-6770 (fax)
Pastor: The Rev. Matthew Schramm
Associate Pastor: The Rev. Dr. Wally Mayton
MT. PLEASANT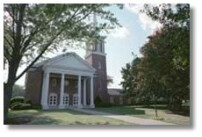 First Presbyterian Church (Region 1)
1250 Watson Road
Mt. Pleasant, MI 48858
(989) 773-9609
(989) 779-2136 (fax)
Pastor: The Rev. Andrew Miller
Pastor Emeritus: The Rev. Dr. Stephen Shugert
ROSEBUSH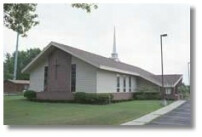 Rosebush Presbyterian Church (Region 1)
3914 North Mission Road [P.O. Box 95]
Rosebush, MI 48878
(989) 433-5492
Commissioned Ruling Elder: Elder Jon Baker
SAGINAW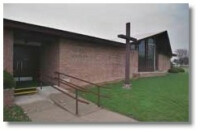 Countryside Trinity (Region 2)
4690 Weiss Road
Saginaw, MI 48603
(989) 793-0125
(989) 793-9964 (fax)
Designated Pastor: The Rev. Brant Piper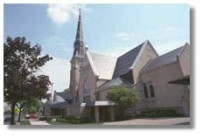 First Presbyterian Church (Region 2)
121 South Harrison Street
Saginaw, MI 48602
(989) 793-9890
(989) 793-2124 (fax)
Pastor: The Rev. Ted McCulloch
Pastor Emeritus: The Rev. Dr. Robert Emrich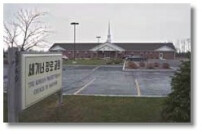 Michigan Nanum Presbyterian Church (Region 2)
5560 McCarty Road
Saginaw, MI 48603
(989) 792-8280
Pastor: Rev. Dr. Doyeong Kim
Pastor Emeritus: The Rev. Dr. Daniel Ahn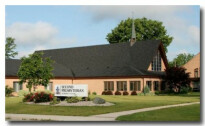 Second Presbyterian Church (Region 2)
2665 Midland Road
Saginaw, MI 48603
(989) 792-1023
(989) 792-8755 (fax)
Interim Pastor: The Rev. Philomena Ofori-Nipaah
SANDUSKY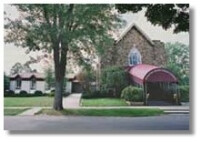 Sandusky Presbyterian Church (Region 5)
104 Lexington Avenue
Sandusky, MI 48471
(810) 648-3335
(810) 648-3797 (fax)
Pastor: Vacant
SWARTZ CREEK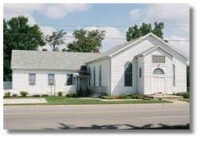 Mundy Presbyterian Church (Region 4)
3506 West Grand Blanc Road
Swartz Creek, MI 48473
(810) 655-4428
Commissioned Ruling Elder: Elder Shaun Hardimon
TAWAS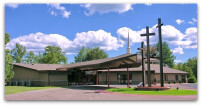 Tawas Area Presbyterian Church (Region 2)
2095 East U.S. Highway 23
East Tawas, MI 48730
(989) 362-2371
(989) 362-2729 (fax)
Commissioned Ruling Elder: Elder Kathleen Rowe

Pastor Emerita: The Rev. Janice Chambers
TWINING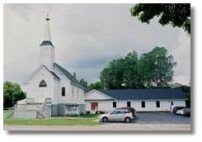 The First Presbyterian Church of Maple Ridge (Region 2)
2021 Briggs Road
Twining, MI 48766
No Phone
Commissioned Ruling Elder: Elder Jon Essex
UBLY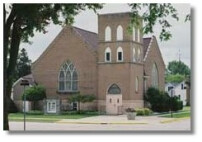 First Presbyterian Church (Region 5)
2150 East Main Street [P.O. Box 212]
Ubly, MI 48475
No Phone
Pastor: Vacant
Moderator: The Rev. Dr. Dan Saperstein
VASSAR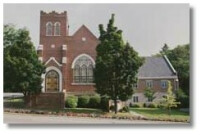 First Presbyterian Church (Region 5)
250 West Huron Street [P.O. Box 117]
Vassar, MI 48768
(989) 823-7671
Pastor Emeritus: The Rev. John Becker
YALE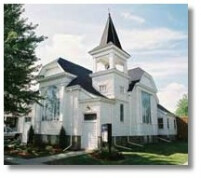 First Presbyterian Church (Region 5)
3 East Mechanic Street
Yale, MI 48097
(810) 387-2548
(810) 387-0568 (fax)
Pastor: Vacant